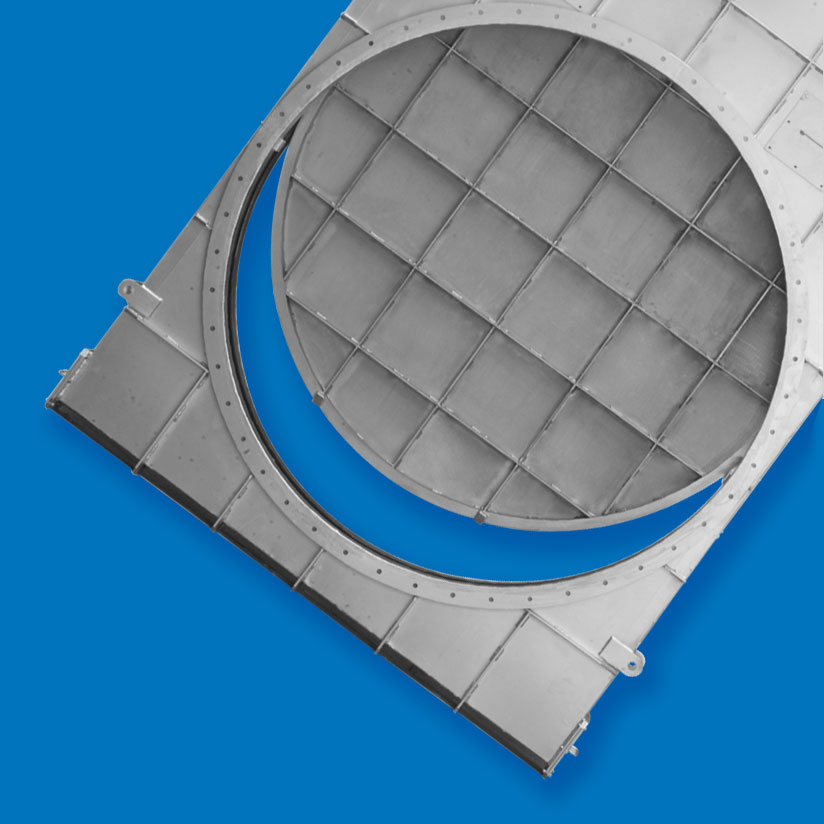 DG - KNIFE GATE DAMPER
Knife gate damper type DG to be mounted between flanges, relative tightness. Round and square port.
Mainly used for applications in:
Gas conductions

High consistency smoke cleaners

With the purpose of obturating or regulating the gas flow.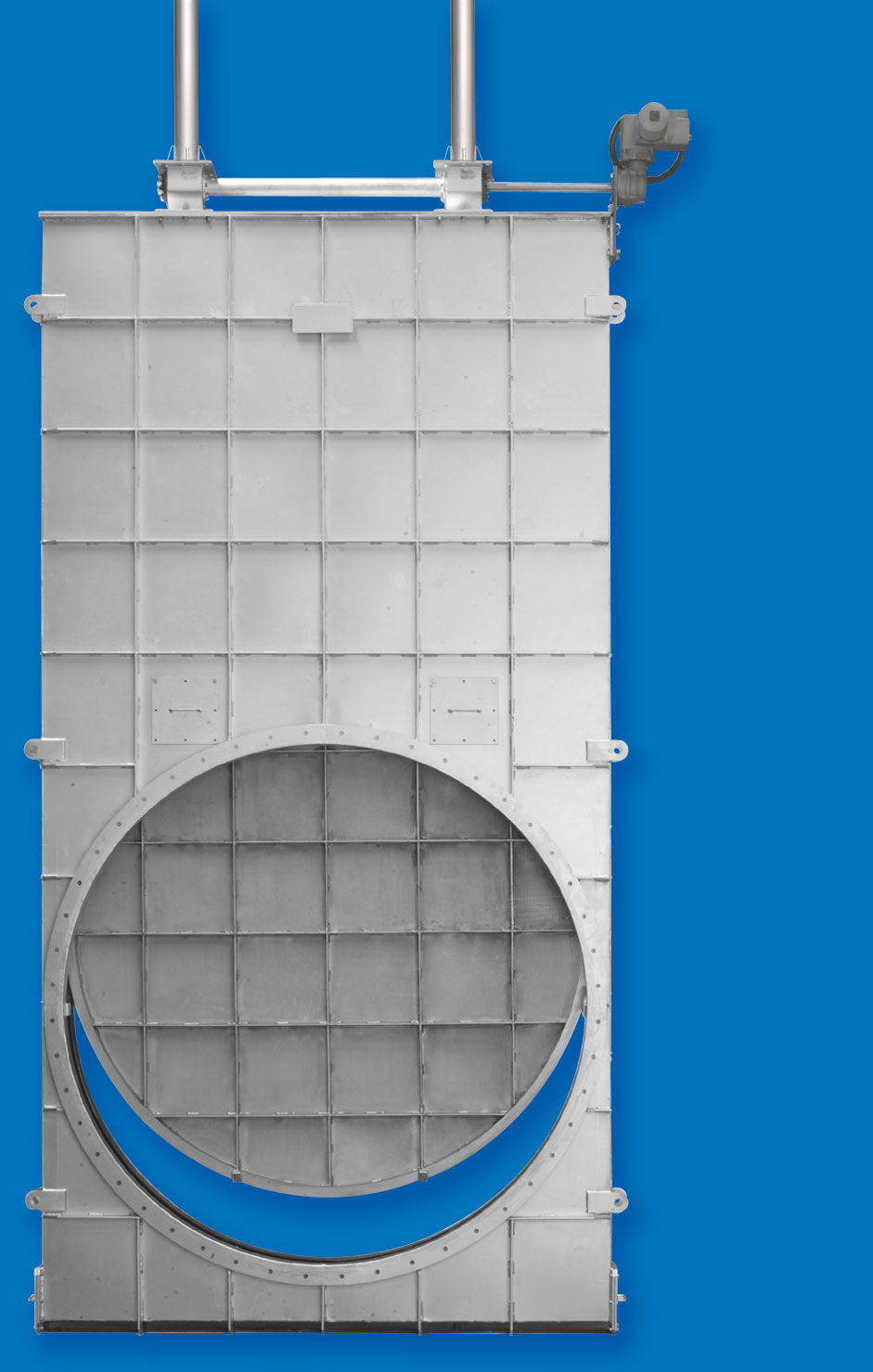 General characteristics
Guillotine damper type DG to be mounted between flanges.
Fabricated construction. Standard design planned for assembly of actuator shaft be in vertical position.
Manufacture in different kind of materials according to working temperature.
Design dimensions planned for external installation of heat-resistant.
Relative tightness 99%, metal/metal seal.
Limit temperature: 500 º C, limit pressure: 0.5 bar . Top speed: 25 m./sec.

Standard manufacture dimensions for diameter 200 through 2000 mm.
CONSTRUCTION MATERIALS According to the temperature
Temperature
Body
Butterfly
Sealing
300ºC
S275JR
S275JR
S275JR
500ºC
304 Aisi
304 Aisi
304 Aisi
650ºC
316 Aisi
316 Aisi
316 Aisi

Other materials can be manufactured according to specifications.
Other grades of tightness, upon request
ACTUATORS
Manual
Automatics
Accessories
LEVERS
PNEUMATIC D. E.
LIMIT SWITCHES
REDUCERS
PNEUMATIC S. E.
INDUCTIVE DETECTORS
ELECTRIC SERVOMOTOR
SOLENOID VALVES
POSITIONERS 4-20 mA
POSITION SENSOR 4-20 mA
SAFE CIRCUIT