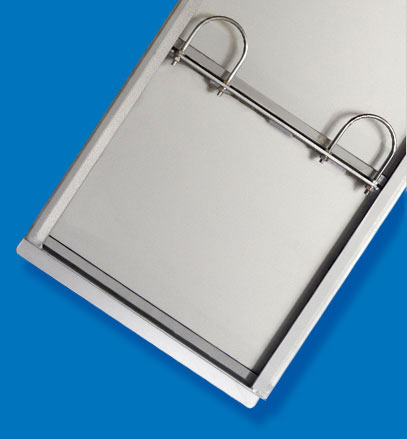 CS – STOP LOG PENSTOCKS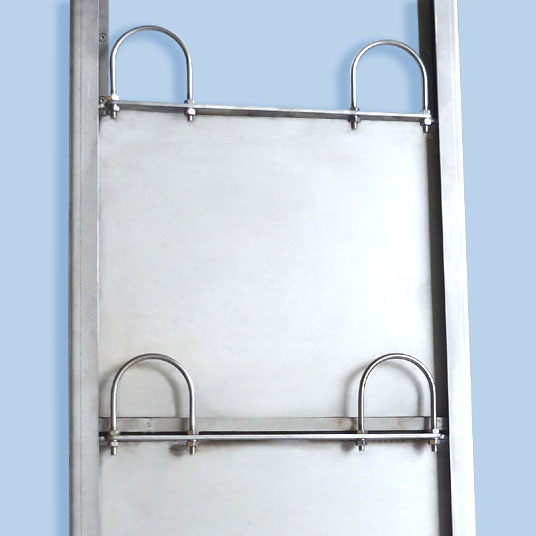 CS Stop Log penstock and seals on 3 sides, open channel and wall-mounted in order to obturate or regulate the flow.
Mainly used for the following applications in:
wastewater treatment plants

drain manifolds

urban small chest

storm tanks

desalination installations

irrigation installations or any other type of hydraulic work where the flow has to be controlled.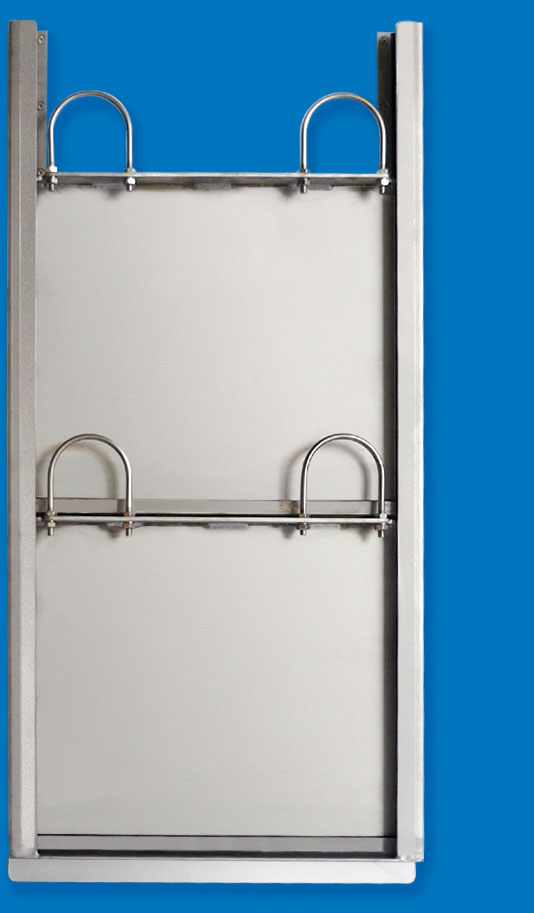 General characteristics
Square or rectangular port penstock sealed on 3 sides either embedded in concrete or wall-mounted.
Different construction materials, tightness by elastomer joint and guided system with sliders in order to reduce the coefficient of friction.
Standard manufacturing dimensions from 200 x 200 up to 2000x 2000 mm.
Other applications upon request.

CONSTRUCTION MATERIALS
Frame
Module
Seal
Sliders
304 Aisi Stainless Steel
304 Aisi Stainless Steel
EPDM
Polyethylene
316 Aisi Stainless Steel
316 Aisi Stainless Steel
EPDM
Polyethylene
EN AW 5754 H11 Aluminium
EN AW 5754 H11 Aluminium
EPDM
Polyethylene
ST37 Steel
ST37 Steel
EPDM
Polyethylene

Other materials such as DUPLEX, AISI 904L and so on can be manufactured on request.

Uni-directional closing system penstock and working pressures according to the penstock height.

OTHER BI-DIRECTIONAL APPLICATIONS UPON REQUEST.
According to the American and European Standards.
AWWAC561-04 - 1.24 l/min per seal linear meter.
Din 19569-4 Class 5 - 0.02 l/sec. per seal linear meter.
Optional : a DERRICK BEAM system used for introducing or taking out modules.