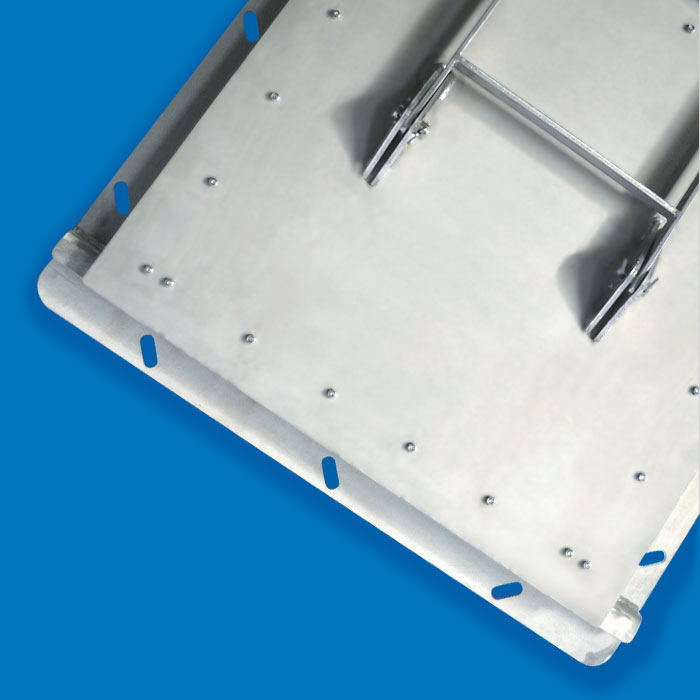 CFL - SWING CHECK GATE
Swing check gate wall-mounted with one-way fluid intended to prevent backflow and installed at the end of a line.
Mainly used for the following applications in:
drain manifolds

urban small chest

storm tanks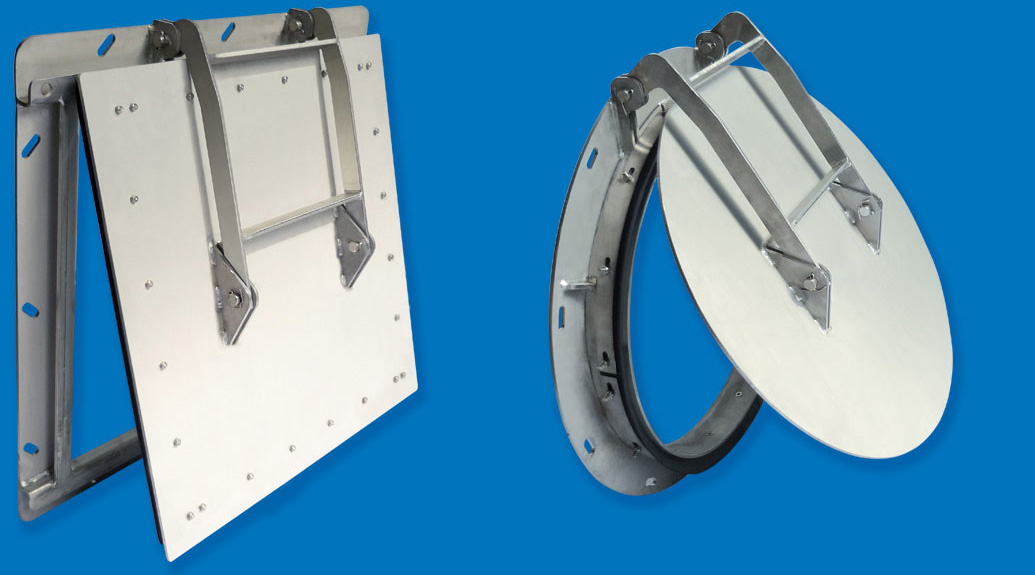 General characteristics
Fabricated square or round port CFL SWING CHECK wall –mounted. Design with double knuckle joint system on swing check gate to obtain an even back-up on the closing and securing a suitable tightness.
Optional counterweight for adjustment and control when the opening and closing time .
May include as well electric and hydraulic actuators for applications whenever opening or closing should be controlled.
CONSTRUCTION MATERIALS
Frame
Swing check gate
Seal
304 Aisi Stainless Steel
304 Aisi Stainless Steel
EPDM
316 Aisi Stainless Steel
316 Aisi Stainless Steel
EPDM
ST37 Carbon Steel
ST37 Carbon Steel
EPDM
Other materials such as DUPLEX, AISI 904L and so on can be manufactured on request.
DIMENSIONS AND WORKING CONDITIONS

Square port dimensions 200 x 200 through 2000 x 2000 mm.
Round port dimensions DN 200 up to 1500 mm.
Design pressure: 5mWc.

Other dimensions, pressures or bi-directional fluid applications UPON REQUEST.
Acceptable leakage equal to 0.02 l./second per joint meter.
Swing check gates are designed to start opening at a minimum pressure of 0.1 and 0.5 mWc depending on sizes